T. Bruce Campbell Inc. was an idea that took shape in the mind of Mr. T. Bruce Campbell back in 1940. The firm gained an enviable reputation providing steel erection and industrial maintenance services to customers in the area for over 60 years. Creativity and awareness are companion forces in management which have provided impetus for growth through the years.
T. Bruce Campbell Construction ~ 3658 New Castle Rd. ~ West Middlesex ~ PA 16159 ~ Phone: (724) 528-9944 ~ Fax: (724) 528-2154 ~ r
bcampbell@tbrucecampbellco.com
T. Bruce Campbell Contruction strives to deliver the best services and prices for your construction and crane needs.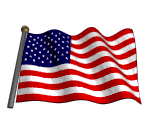 A PennDOT Approved Service Contractor.
Construction and Crane Solutions